Peace Stack - Howlite Bracelets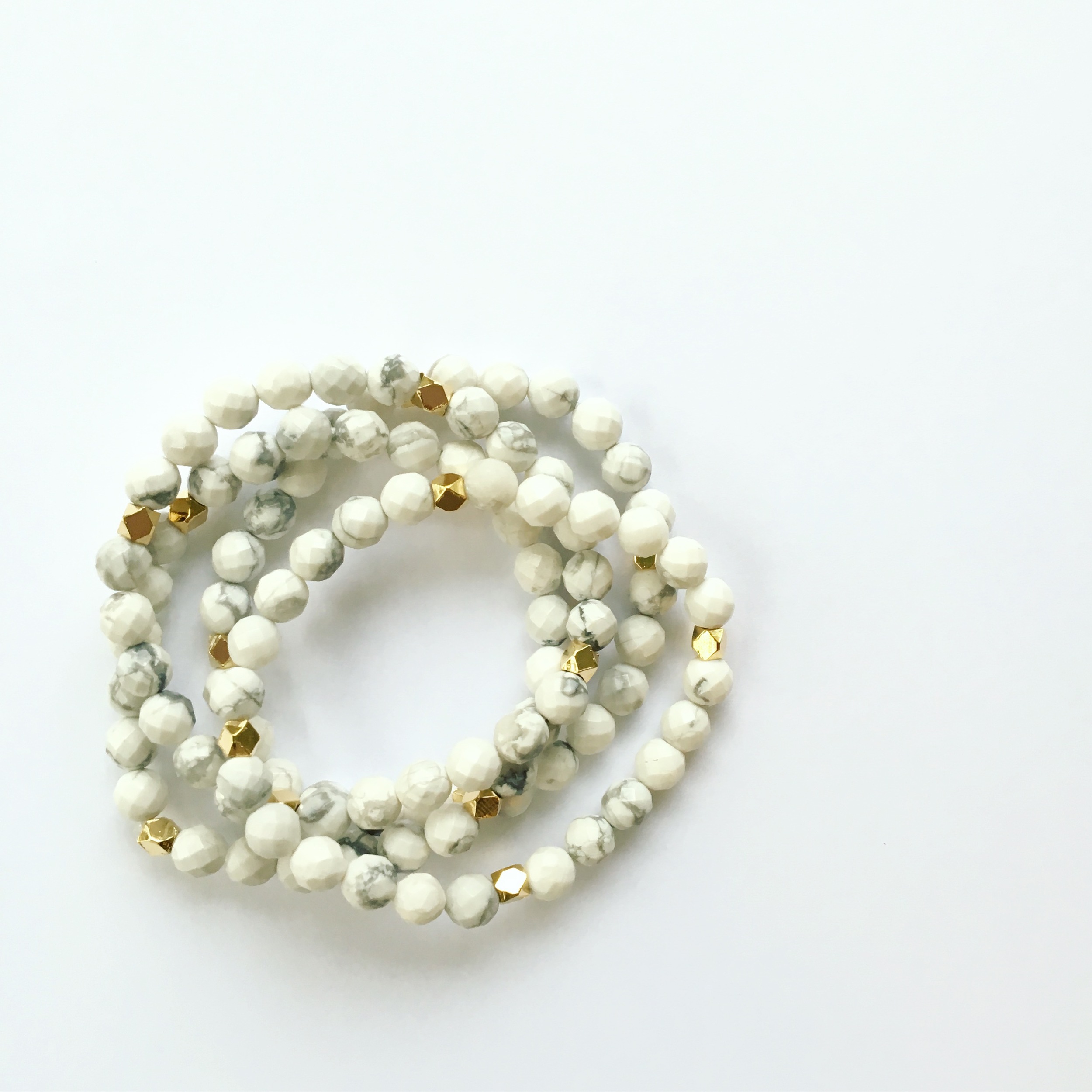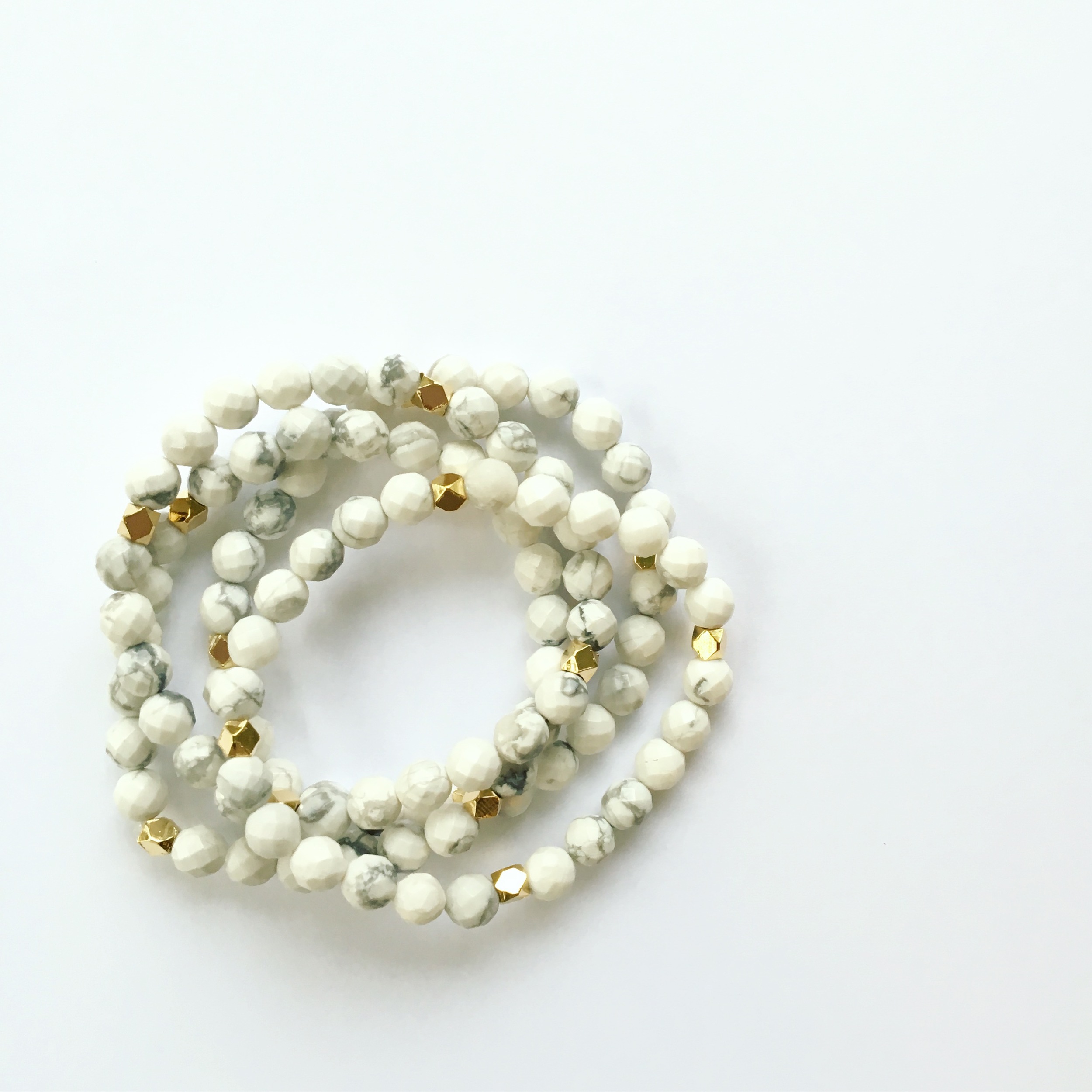 Peace Stack - Howlite Bracelets
These slender white howlite bracelets dotted with gold nuggets are the perfect addition to your summer stack! Howlite is a calming stone that promotes balance, peace, patience, and helps relieve stress. Buy them individually, in pairs or in a set of 4. Made to order.
Small bracelets: 6.25"
Large bracelets: 7.25"