Fool Me Twice Bracelets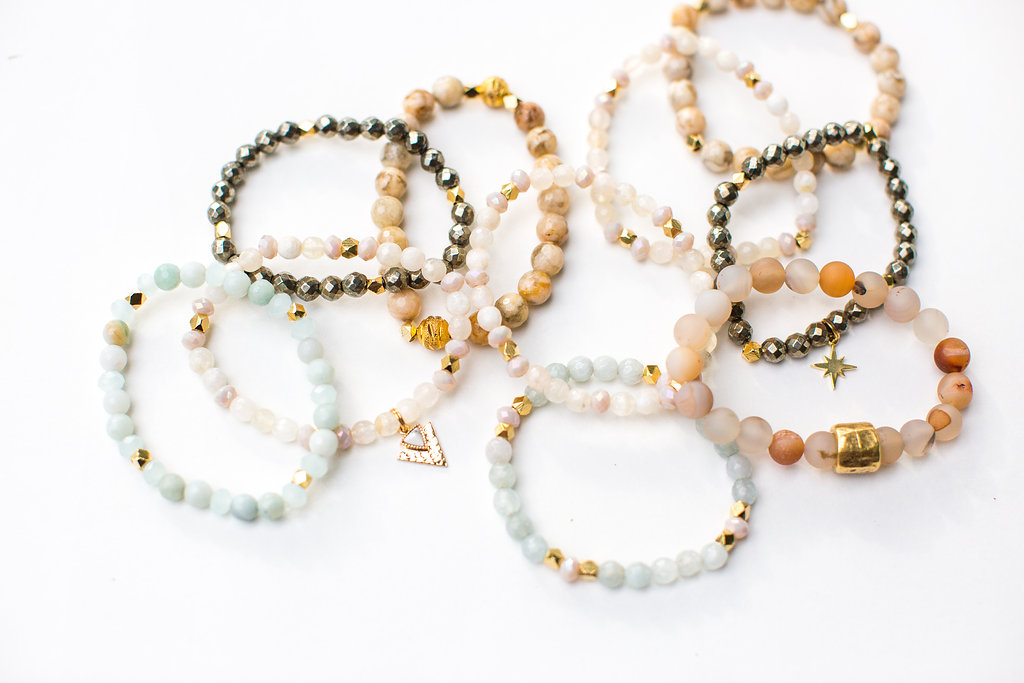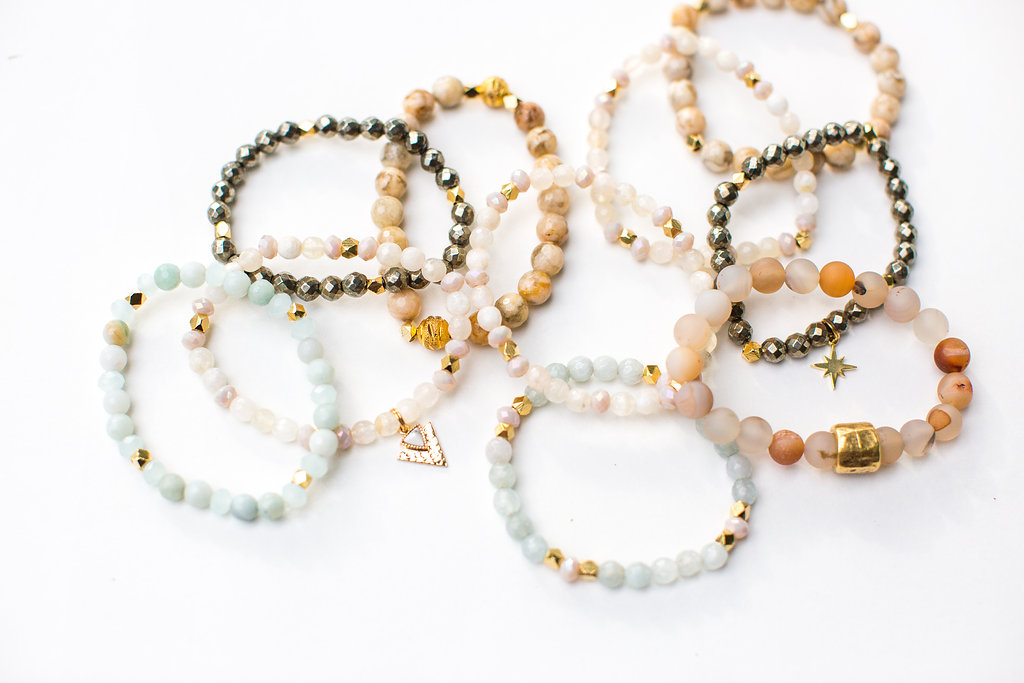 Fool Me Twice Bracelets
The mineral pyrite, also known as "fool's gold" is nicknamed for its appearance to gold in its natural form. This pyrite is faceted, accentuating its gorgeous silvery brass finish.
The Fool Me Twice set is a part of the Haute Summer Stacks collaboration with Haute Off the Rack.
These bracelets measure approximately 6.25" and are dotted with little gold nuggets and a tiny star pendant. If you need a different length, please send me a message and I would be happy to customize a set for you.