Haute Sunny Days Stack (Set of 3)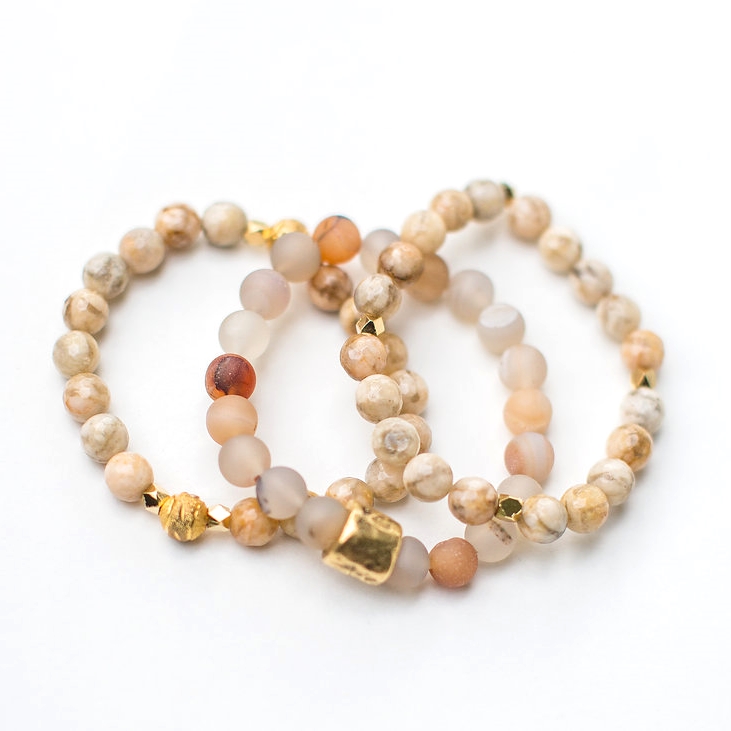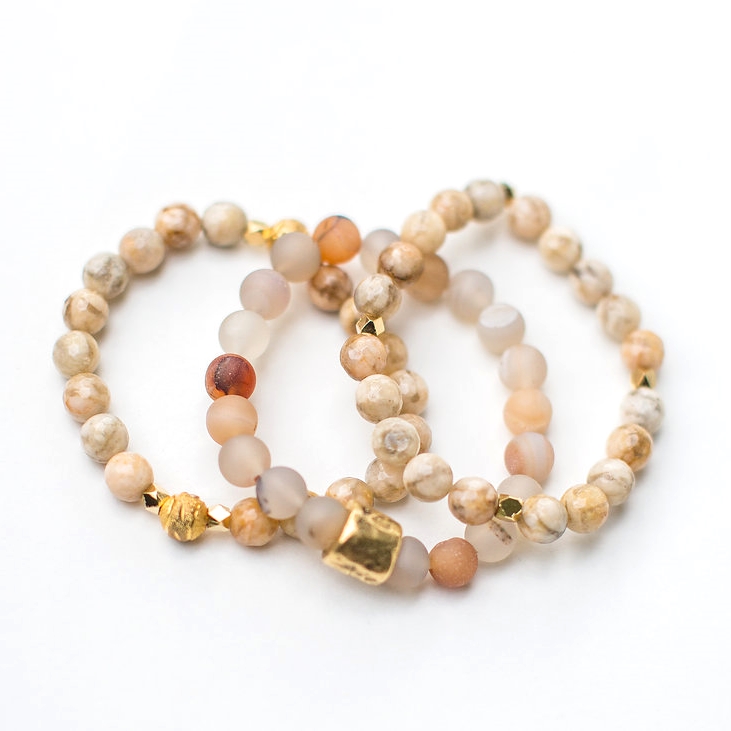 Haute Sunny Days Stack (Set of 3)
The Haute Sunny Days stack features two sand colored faceted jasper bracelets accented with gold nuggets and a third bracelet made from tumbled geode and a gold slide (also sold separately).
This set is a part of the Haute Summer Stacks collaboration with fashion blogger Haute Off the Rack and pairs perfectly with the White Haute Summer Stack seen above.
These stretch bracelets are approximately 6.5" in length. If you need a different length, please send me a message and I would be happy to customize a set for you.
Pricing includes shipping.